Johannes Broadwood 1790
Description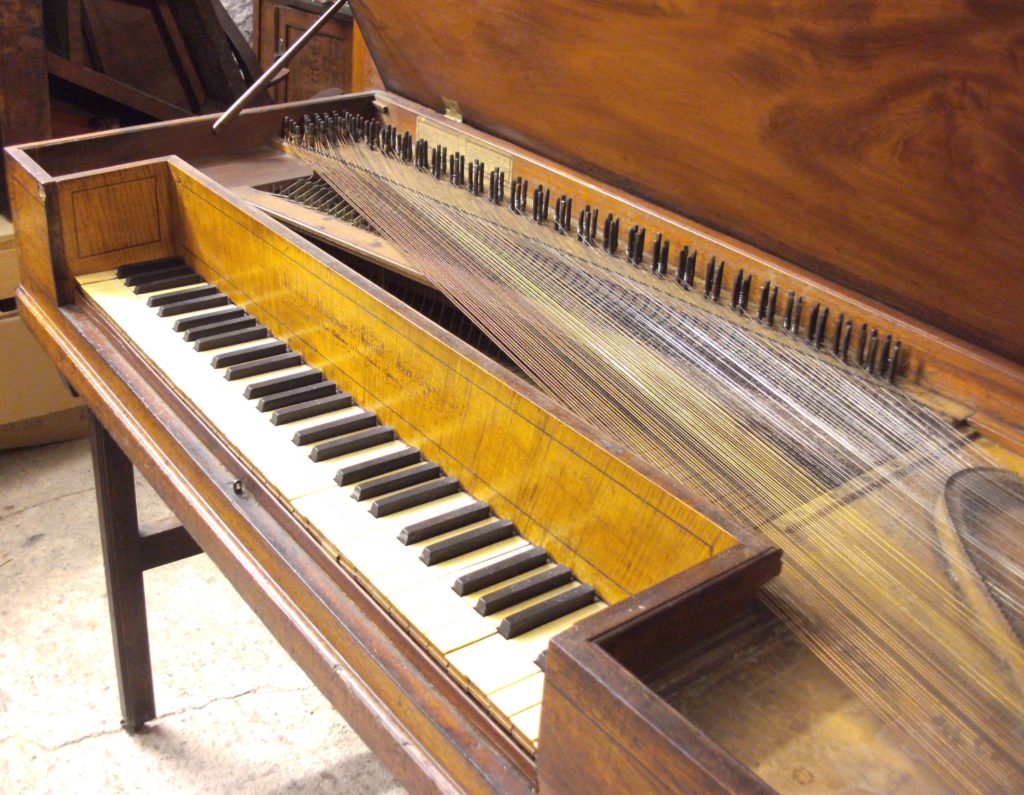 A very early example of John Broadwood's exquisite square pianos can be seen here.
The case of the instrument is made of mahogany with encircling inlays in different woods. The instrument rests on the original trestle stand which has been made in mahogany too.
Inside is the original dust cover which is above the action and the soundboard. It is signed with many handwritten entries in ink and pencil. As shown the instrument has been sold several times in Liverpool. At that time the trade in used instruments was very flourishing and instruments were sold different times.
At the wrest plank there is the serial number 1331. The instrument has a single action and the typical Broadwood underdampers (this damper action was patented by Broadwood in 1783 – see "patent" on the nameboard).
The signature and shape of the nameboard with reads:
"John Broadwood Londini fecit 1790 Patent

Great Pulteney Street Golden Square"
was used from 1783 to 1793 (see also the grand piano made by Johannes Broadwood in 1792 in the Eric Feller Collection – click here).
The signature "John Broadwood and Son" was used from 1794 after John Broadwood's son James Shudi Broadwood (1772 – 1851) entered the company.
In the inside there is the original maintenance information. It is written in English and French and contains the following text:
"If any of the steamers should rattle, put
a little oil in the center. And if any Ham
mer should stick, press the pin that guides
it on one side or the other, till it plays free. "
The simultaneous use of French shows that the continental export market was an important branch in the company.
This square piano was in perfect original condition and is an early example of the excellent instruments made by John Broadwood.
John Broadwood was born on 6th October 1732 in Oldhamstocks near Cockburnspath in Scotland. He learned the profession of being a cabinetmaker like his father before.
In 1761 he started working for Burkat Shudi (1702 – 1773) in London and in 1770 became his business partner. In 1771 he opened his own shop on Great Pulteney Street in London. In 1769 he married Burkat Shudi's daughter Barbara in her first marriage and had four children with her. After his wife's death in 1776 he married Mary Kitson in 1781 and had six children with her. He died on 17th July 1812 in London.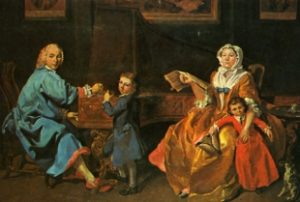 Other surviving instruments by Johannes Broadwood:
1790 square piano (No. 1185) – Castle Museum York, UK
1795 square piano – Monart Piano Collection, Colm O'Leary, Ireland
| | |
| --- | --- |
| Circumference: | 5 octaves (FF – f3) |
---
Signature:
"Johannes Broadwood Londini fecit 1790 Patent /
Great Pulteney Street Golden Square"
---