Thomas Barton c. 1720
Description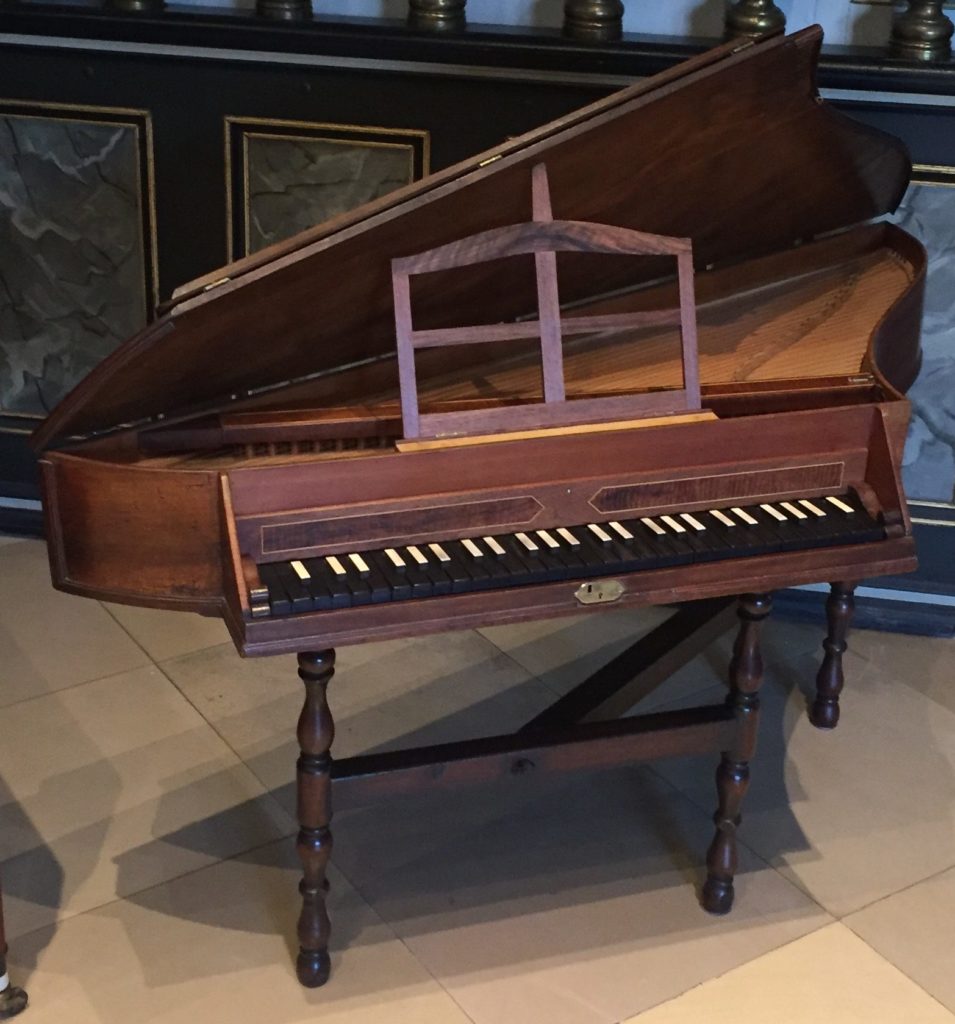 This charming spinet was made around 1720 by the renowned harpsichord maker Thomas Barton in London.
The case and the original stand are made of walnut and the keyboard is made of ivory and ebony. This instrument with its typical English bentside shape was very popular in the late 17th and 18th century. This design suggests a more recent dating, whereas older spinets were built with a straight case (see: Spinet Stephan Keene 1690 – Eric Feller Collection).
On the nameboard was originally a signature that has faded over the centuries.
The instrument has a compass from GG – g3 and has one 8′ register. The jacks were originally made from Raven keels, which are replaced in the restoration by Turkey keels.
Thomas Barton lived from about 1685 to 1735. He was regarded as a harpsichord and spinet maker and was an apprentice to Stephan Keene from 1699 – 1706. His workshop was in Bishopsgate London. After his apprenticeship with Stephan Keene he set up his own business in 1706. Only a few spinets have survived and one harpsichord made in 1709.
Other surviving instruments by Thomas Barton:
1727 spinet – former collection of Joanna Leach, England
1730 spinet – National Museum of American History, USA
| | |
| --- | --- |
| Circumference: | 4 octaves + quarte (GG - d3) |
---
| | |
| --- | --- |
| Signature: | "Th. Barton – Londini" |
---