Giovanni Crudeli c. 1830 – 1835
Description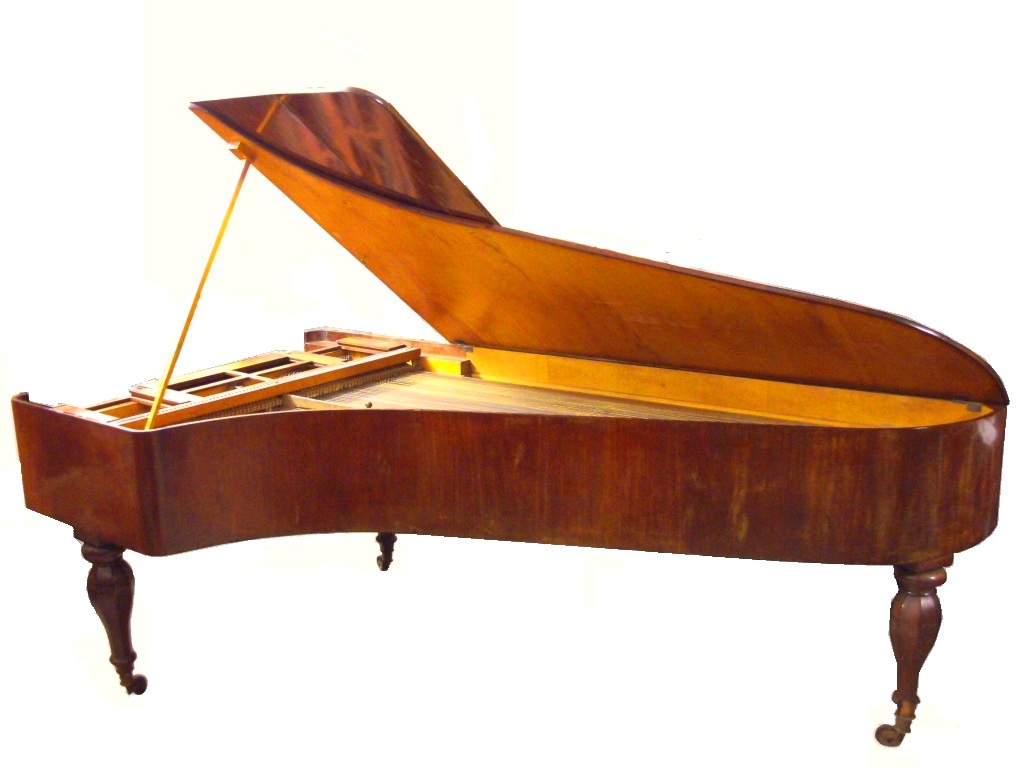 This Italian fortepiano by Giovanni Crudeli was built in Livorno around 1830 – 1835 and shows a traditional Viennese design. It impresses with its excellent craftsmanship.
The case is made of walnut and rests on three baluster legs. The keyboard is made of ivory and ebony. There are two brass pinecone on each side at the end of the keyboard as part of the elegant decoration. The hammers are covered with leather.
The nameboard is signed with a ceramic label framed in brass with:
"Giovanni Crudeli
in
Livorno"
The instrument has a Viennese action and two pedals (dampers and una corda). The compass is 6 octaves + fifth (CC – g4).
In the early 19th century Italian fortepianos were very much influenced by Viennese instruments.
Very little is known about Giovanni Crudeli. Certain are that he comes from a dynasty of organ builders. An entry about the company can be found in the "Guida di Livorno ossia Almanacco commerciale per l'anno 1831".
No other surviving fortepianos by Giovanni Crudeli are known yet.
| | |
| --- | --- |
| Circumference: | 6 octaves + fifth (CC - g4) |
---
| | |
| --- | --- |
| Mechanics: | Viennese action |
---
| | |
| --- | --- |
| Pedals: | 2 pedals - dampers & una corda |
---
Signature:
"Giovanni Crudeli
in
Livorno"
---